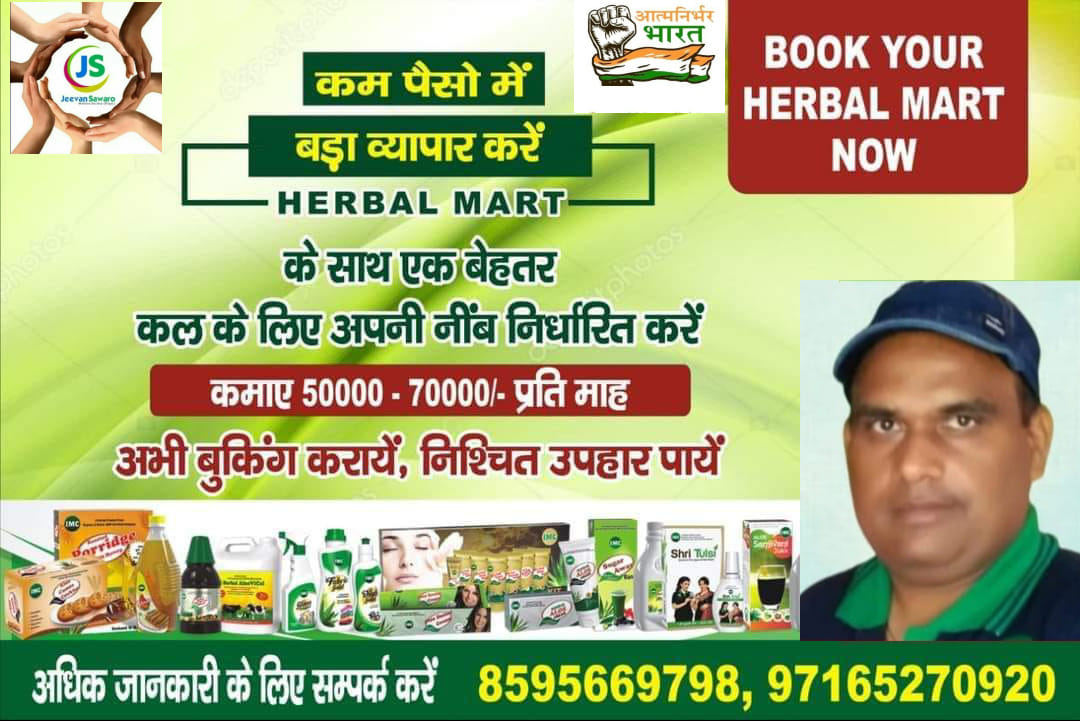 जीवन सवारों वेलफेयर सोसाइटी(रेजिस्टर्ड) अपने देश के नौजवानों को मौका दे रही है अपना खुद का आयुर्वेद के छेत्र में स्टार्ट अप करने का बहुत ही छोटे बजट में।
यंहा पर आप को हमारी तरफ से इस काम को चलाने के लिए पूरी ट्रेनिंग मिलेगी।मार्केटिंग सपोर्ट मिलेगा।अपने घर से व्यापार करके आप इसमें कमा सकते है लाखों रुपये महीना।
We have three type of models:
1)Home Shoppy-4000/-
2)Outlet-30000/-
3)Franchise-200000/-
You will get products of complete amount,free company trainings,free meetings,free marketing support.
We are providing world class aayurvedic,herbal and organic products through IMC.
Satisfaction Guranteed.
To book your store,
Call now or what's up at 9716527090,8076825535
You can do online booking just paying 999/-
Note: Your booking amount will be adjusted in final billing.